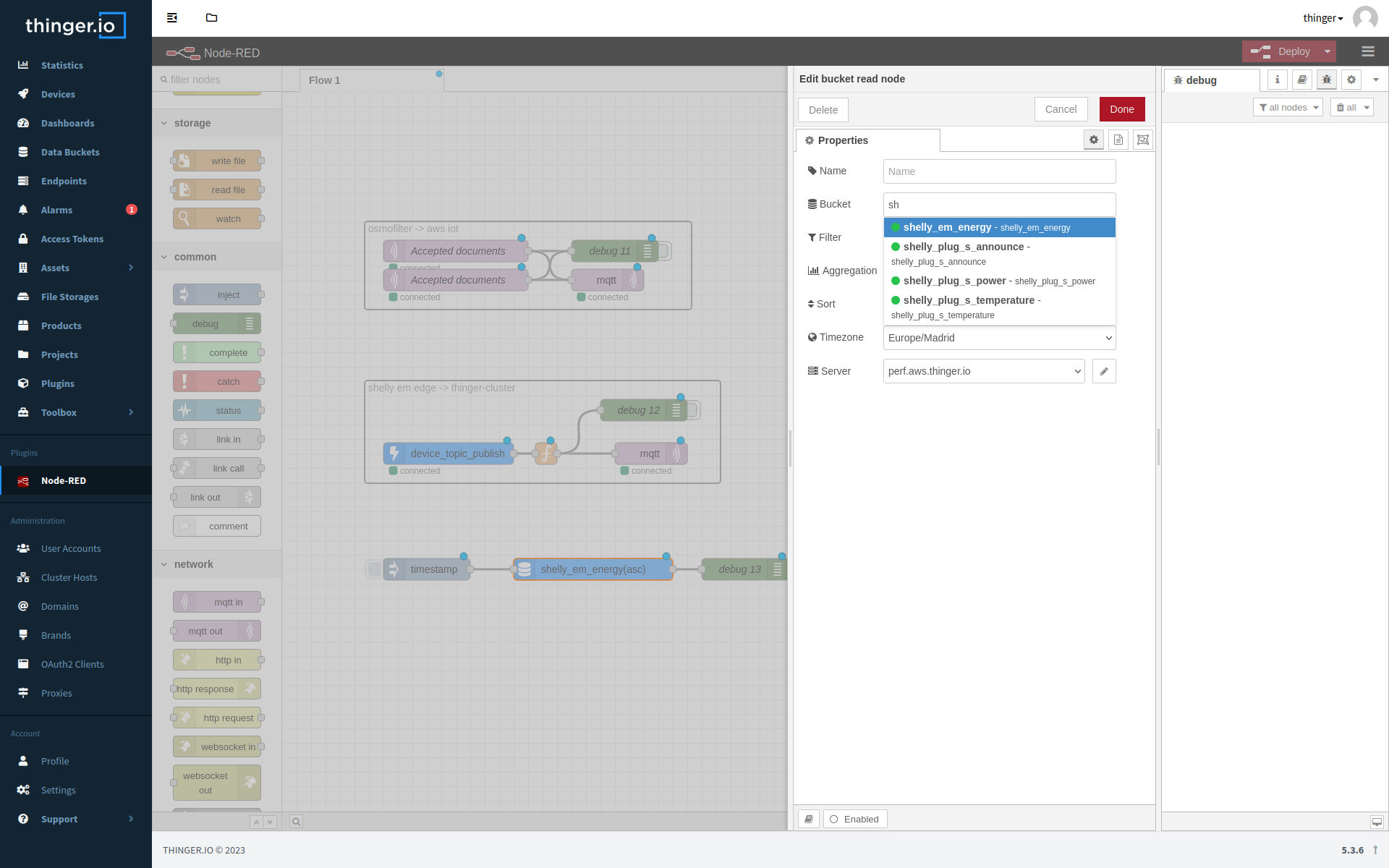 From Thinger.io we have released a new Node-RED Plugin version with some improvements and fixes, thanks to the support of our community.
The main feature is the configuration of setting Timezone in the Bucket Read node.

Also, the addition of the Project filter in the Asset Iterator node for devices and buckets.

We welcome everyone to interact with us through our community at community.thinger.io as well as from this extensionss GitHub repository
The full changelog is available here